Motorola Solutions Military Installation Security Ecosystem
Motorola Solutions delivers a range of solutions for the U.S. military for on-premise, cloud, and hybrid IT environments. We empower your team to collect valuable intelligence from video and sensor technologies, better inform command decisions using data analytics and artificial intelligence; improve processes with self-learning and automation; unify communications capabilities across multiple military networks, and secure sensitive data.
We have manufactured over 50 mission critical technologies that are Federal Information Processing Standards (FIPS) certified. Our video and communications solutions help you comply with the National Defense Authorization Act (NDAA) while our secure mobile solutions meet NSA's Commercial Solutions for Classified (CSfC) program standards. Our new Smart Radio, APX NEXT, is FedRAMP authorized for Impact Level 5 and compatible with U.S. Federal's Android Team Awareness Kit (ATAK).
We have delivered a breadth of engineered solutions certified for classified information at the SECRET and TOP SECRET levels. Our cybersecurity capabilities include a dedicated Network Operations Center (NOC) and Security Operations Center (SOC). As a 3PAO accredited company, our engineered solutions address all 7 pillars of DISA's Zero Trust Architecture. Our global reach and OCONUS secure depots allow us to support communications networks and enterprise systems anywhere you need them.
PURPOSE-BUILT TECHNOLOGY FOR U.S. MILITARY INSTALLATION SECURITY
With breakthrough communications, video, and data solutions ideal for solving today's installation security and tactical operations challenges, we help you identify threats and access critical information faster, for better outcomes. Download our installation security buyer guide today to see how our voice, video, and data solutions can empower your teams with valuable, actionable intelligence.
DOWNLOAD BUYERS GUIDE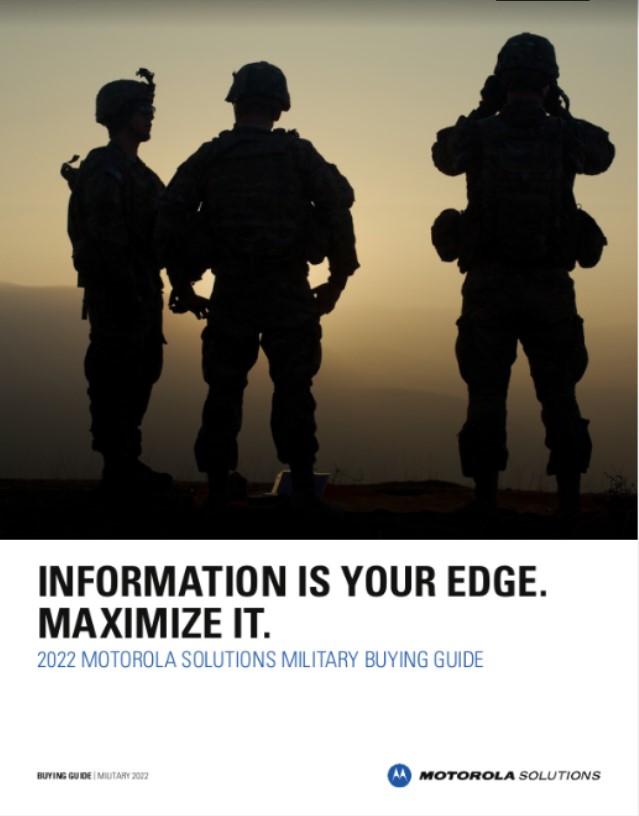 PRODUCE MORE VALUABLE INTELLIGENCE FROM TECHNOLOGY ACROSS YOUR COMMUNITY AND OPERATIONS
Our advanced solutions are ideal for identifying, classifying, and tracking Items of Interest detected by your sensor systems across your installation community. We also provide effective tools to map your personnel and resources, so the right intelligence reaches the right people.
Download Buyers Guide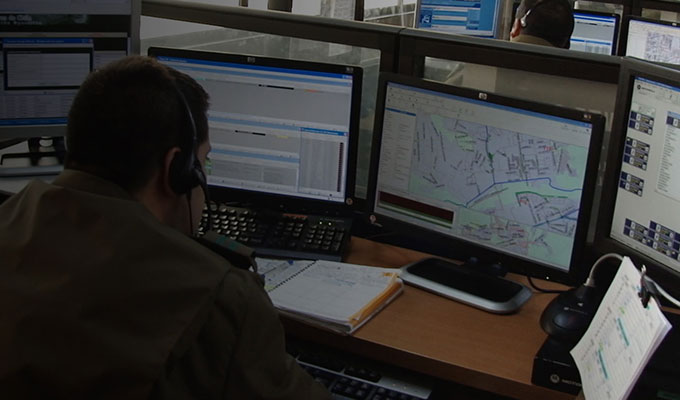 JITC-CERTIFIED CALL HANDLING & NEXT GENERATION 9-1-1 Highly customizable application allows operators to control a high volume of telephone communications including inbound, outbound, transfers, and conference calls with an advanced dial directory.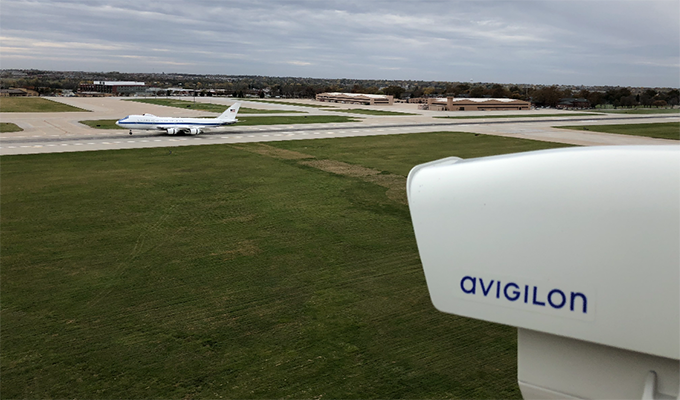 JITC-CERTIFIED FIXED VIDEO SECURITY & ANALYTICS Our fixed video security solutions offer unparalleled intelligence in emergencies. Camera analytics support bandwidth efficiency and enhanced threat detection and identification capabilities.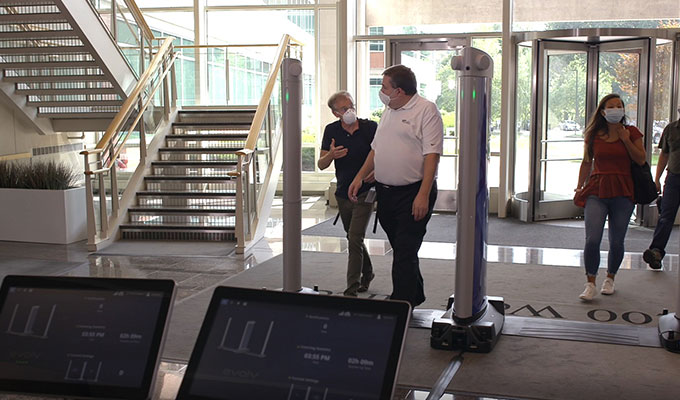 TOUCHLESS SECURITY SCREENING FOR CONCEALED WEAPONS DETECTION Evolv Technology uses advanced digital sensors and artificial intelligence for incredibly accurate detection at a rate 10x faster than traditional metal detectors.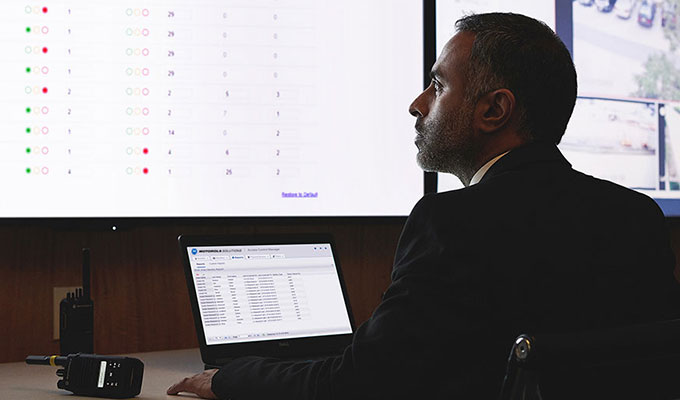 FIPS 201-2 PHYSICAL ACCESS CONTROL Avigilon's Access Control Manager solution is FIPS 201-2 compliant for Personal Identity Verification (PIV) of Federal employees and contractors. FIPS 201 Avigilon Access Control Manager to be listed in Physical Access Control Systems (PACS) Approved Product List (APL).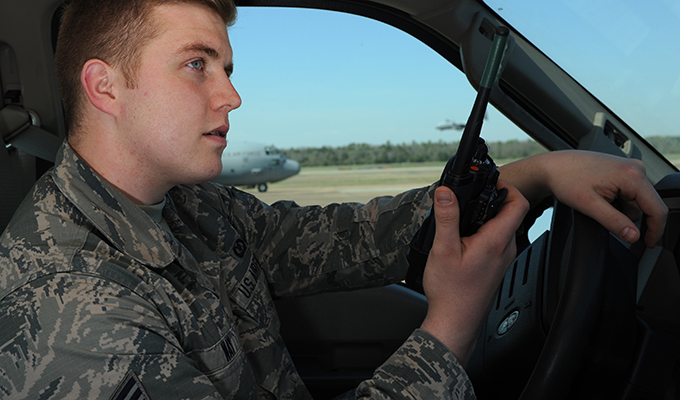 RADIO ALERTING POWERED BY VIDEO INTELLIGENCE AND LOCATION Automatically push alarms to Motorola Solutions radios using Avigilon analytics, access control systems, LPR watchlist events, and your radio geolocation.
VISUALIZE AND RESPOND TO INTELLIGENCE WITH MAXIMUM SITUATIONAL AWARENESS
Motorola Solutions delivers a suite of command center solutions that help you better visualize & respond to intelligence. Our suite of solutions map your intelligence for maximum situational awareness, either as standalone solutions, or integrated with your teams' situational awareness applications.
Download Buyers Guide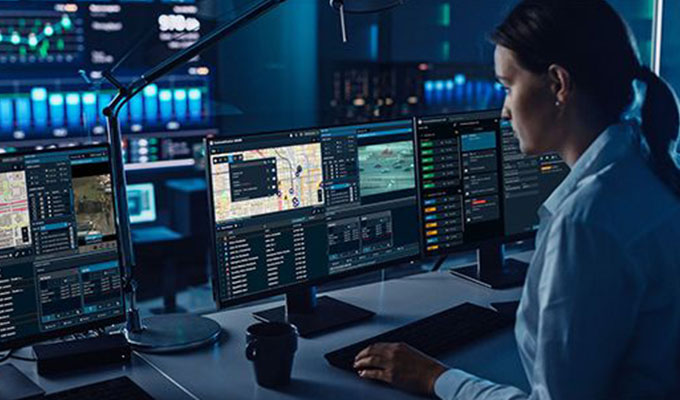 SITUATIONAL AWARENESS APPLICATION FOR YOUR COMMON OPERATING PICTURE CommandCentral Aware enhances your operational view with real time video and data intelligence mapped and augmented with analytics and extends it to your edge devices.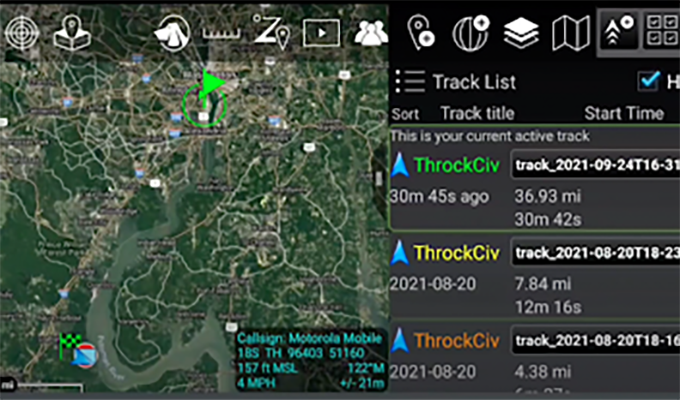 BLUE FORCE TRACKING TO LOCATE CRITICAL RESOURCES Leverage existing ASTRO P25 systems to track personnel and vehicles in a common operating picture such as Command Central Aware or proprietary applications such as TAK.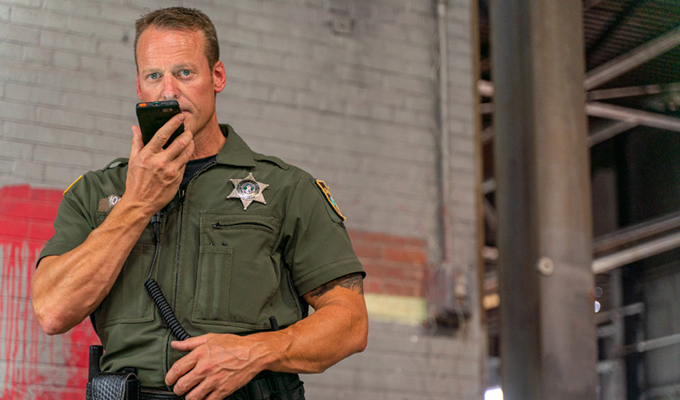 JITC-CERTIFIED JOINT ALL DOMAIN COMMAND COMMUNICATIONS (JADC2) SOFTWARE WAVE Tactical allows you to establish a communications command structure and control the flow of critical information across all networks, applications and devices.
DISSEMINATE INTELLIGENCE ACROSS ANY EDGE DEVICE, NETWORK, AND APPLICATION
Motorola Solutions delivers a portfolio of secure communications systems & devices that allow your teams to capitalize on a variety of networks including P25 radio (LMR), 4G & 5G LTE, and WiF. Cloud or on-premise, our solutions seamlessly integrate with your existing situational awareness applications.
Download Buyers Guide
P25 SMART RADIO WITH ATAK SITUATIONAL AWARENESS The first smart radio to pair your P25 communications and Team Awareness Kit (TAK) application in one device running on a cloud platform FedRAMP authorized for IL5.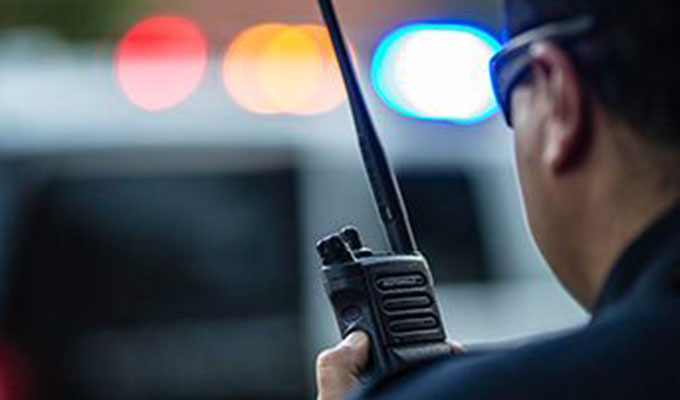 ON PREMISE P25 RADIO SYSTEMS AND DEVICES Our ASTRO & APX P25 radio system portfolio turns critical information into action with multi-band, dual-band, & single-band radios in a range of form factors.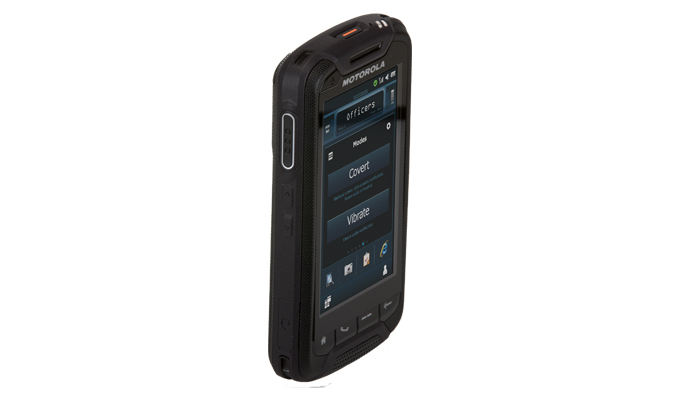 SECURE MOBILE ENVIRONMENT WITH NIAP COMMON CRITERIA CERTIFICATION A rugged mobile device that meets DAR requirements in NSA's CSS Capabilities Package and MDFPP. Now you can access NIPRNet and SIPRNet with one device using Redwall Modes designed for NSA's Commercial Solutions for Classified (CSfC).