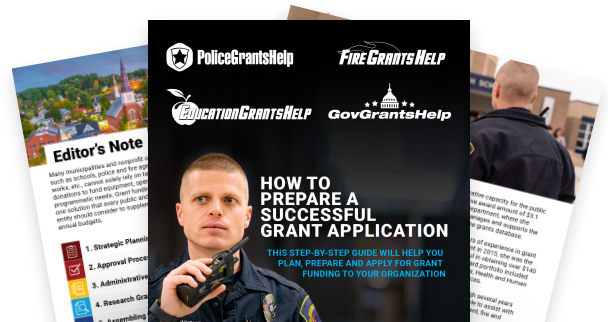 We know it can be challenging to navigate your way through a tedious grant application. Through a partnership with experts at various grant assistance organizations, Motorola Solutions has created the ultimate solution: a how-to guide on everything you need to know when planning and applying for grant funding.
Download the Grants Guide and learn more about each step of the grant application process:
Strategic Planning

Approval Process

Administrative Requirements

Research Grants

Assembling the Grant Team

Developing the Investment Justification Statement

Submitting and Tracking the Application
Don't fall behind on your applications and start applying for funding today.