UNLOCK THE POWER OF RADIO COMMUNICATIONS
ENHANCE SAFETY AND SAVE ON MOTOROLA SOLUTIONS RADIOS*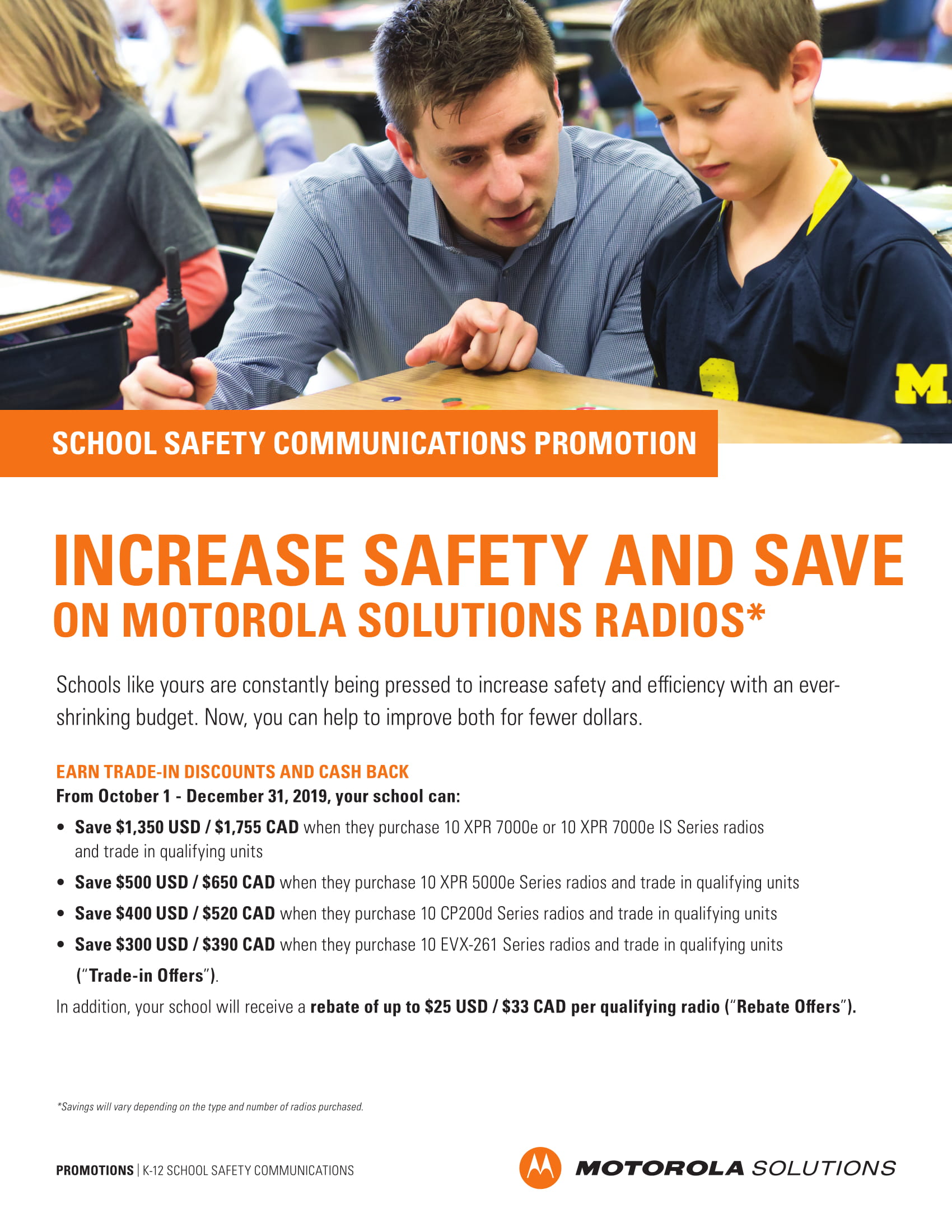 Schools like yours are constantly being pressed to increase safety and efficiency with an ever-shrinking budget. Now, you can help to improve both for fewer dollars.
From October 1 through December 31, 2019, your school can take advantage of special savings on our reliable radio communications solutions that excel at helping to keep students and staff safer, tracking bus fleets accurately, and improving efficiency.
When you equip your staff and bus fleet
with our digital communications solutions, your team can connect directly to each other, wherever they travel, and can contact first responders instantly should an emergency arise.
Download this flyer to learn more and complete the form on the right to contact us and start saving today!
*Select models only. Terms and conditions apply.