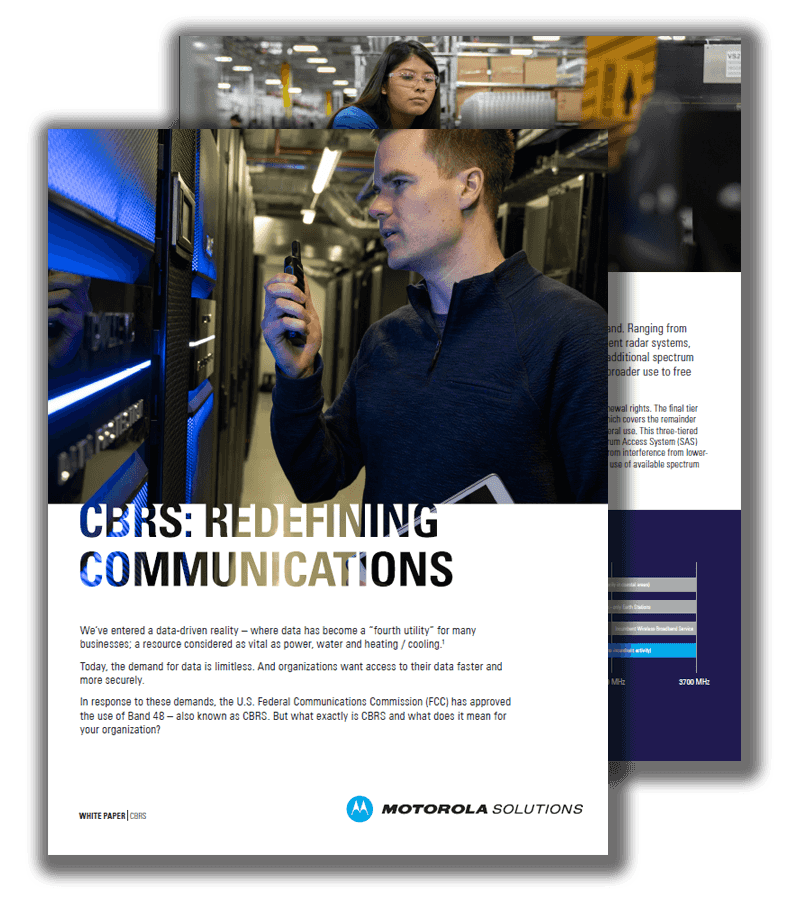 We live in a data-driven world where organizations increasingly expect data to flood through their networks at optimum speeds to do their jobs, better, smarter, and faster. In response to these demands, the U.S. Federal Communications Commission (FCC) has approved the use of Band 48 – also known as Citizen Broadband Radio Service (CBRS). But what exactly is CBRS and what does it mean for your organization?
Is CBRS spectrum 5G ready?
How difficult will it be to access spectrum?
Will carriers use up the CBRS spectrum?
And much more.