Take a look at the state of communication and connectivity in retail through insights collected from retail professionals throughout North America.
The 2021 Motorola Solutions Retail Industry Survey Report provides insight into trends, pain points and key priorities in voice and data communication, technology adoption and more.
In this report, you'll find the following insights:
Tools and trends for clear, efficient voice and data communication from the store floor to the stockroom

What next-generation technology will help you get ahead of your competition and enhance business operations

What applications and technologies are considered must-haves for increased security, intelligence, and interconnectivity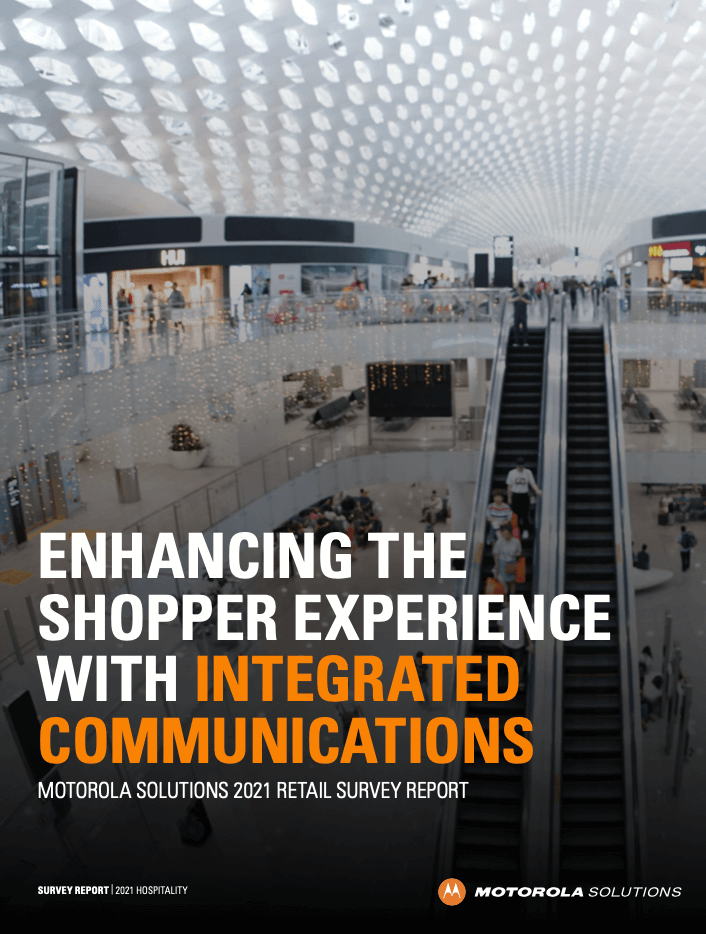 Download the report and use these insights to help shape key priorities for the future of safety and connectivity at your organization.